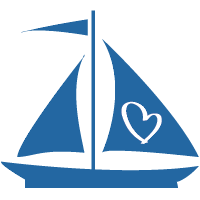 ♥ WELCOME!
to my corner of the internet.
please take a good look around and take some stuff off my hands. :)

NO DEADBEATS!
FEEL FREE TO HAGGLE

+ PAYMENT INFORMATION
- HIGHLY HIGHLY PREFERRED: paypal
- money order
- concealed cash (at your own risk)

+ SHIPPING INFORMATION
- prices for shipping ARE NOT INCLUDED unless specified.
- i do combine shipping!
- international orders are fine; however, realize that shipping costs will be higher & i will only accept PAYPAL for such orders.

+ CONTACT INFORMATION
- e-mail: synchronized.rockers [at] gmail [dot] com

+ TRADING
- at this time, i prefer not to trade.

+ DELETING COMMENTS
- i do tend to delete comments after transactions are completed just to keep the pages neater.
- i do NOT, however, delete ANY of the feedback, good or bad!



♥ THANK YOU!